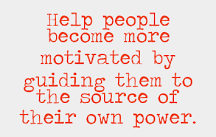 The Intentionality Gurus is a life & business coaching program devoted to using the science and power of intentionality to grow the guru in you.
---
The Intentionality Gurus is a life-work coaching and strategy group devoted to helping clients achieve their goals and grow to their potential.  Our mission and joy are in helping our clients grow towards their potential.
All coaching is personal coaching, also known as "life coaching" because the personal is the foundation for all roles a person has in life. Coaching involves exploring you to help you peel away limiting beliefs and habits that get in the way of your potential so you can become your own guru.
Guru is two Sanskrit words that, together, mean the "dispeller of the darkness of ignorance".  TIG helps reveal the "hidden iceberg" of factors that drive common human thinking, feeling, and behavior so you can figure out your unique mix of habits and actions that either support or undermine your goals and grow the guru in you. 
We have certifications as life and executive-business coaches and other training in response to our own personal needs and interests–from Advanced Grief Recovery Method Specialist to Lean-Six Sigma training, and holistic health and wellness techniques. Curiosity, creativity, life-long learning, leadership, and contribution are some of our core values.
These tools combined with our 20 years of coaching experience help us help you shift and become aware of habitual perspectives that no longer serve you so you can see the possible forks-in-the road of other choices currently hidden from you. Choose a new fork or continue on the familiar one, it's your choice and your path but now with insight and intention, to bring your best self to your daily personal and work roles. No more automatic-pilot on a fork-less path.  
Check out:  https://theintentionalitygurus.com/what-is-a-life-career-coach/